Pine Mountain Club Chalets offers a variety of options for any size group and any gathering.
Our facility also offers a 12-acre lake for fishing and flat bottom boats. Other recreation amenities to include: 
swimming, tennis, putt-putt, basketball, volleyball and even a recreation field for team building exercises. 
Each of our cabins is individually owned and fully equipped with living/dining room, kitchen, cable TV,  
private deck and grill.  Since all our amenities are included in your stay this is a great way to keep your
retreat budget friendly. 

For smaller retreats Chalet 102 has a large lower room with tables and chairs,
couch and TV that is the perfect spot for gathering. Chalet 102 meeting space can hold 25 people.
Chalet Meeting Rooms 


Small Groups can reserve one of our chalets that also have a meeting room located on the lower level. These spaces can be set up with tables and chairs and can be ideal for parties up t

o 20 people.
Alpine Center


The Alpine Center offers a great open floor plan with fireplace for larger events of up to 150 people.
The large wrap-around deck overlooks Lake Innsbruck and our Lakeside Pavilion.
A warming area with serving bar is availab

le.
Recreation & Family Center 
Our Family Event Center is the perfect space for your next gathering. Whether you are
planning a family reunion, retreat, rehearsal dinner, or party we have the PERFECT space for you! 
A large deck runs the length of the building which also holds the billiard and ping pong tables and oversees the
tennis courts, putt-putt golf and playground area. 
Offering a 1200 sq. ft space, tables and chairs for up to 75 people, outside catering and
beer/wine permitted, setup and clean up are also included in the price.
This space can be rented for a half-day or full day time slot.
Half-day bookings (10am-3pm or 5pm-10pm) $350 + tax
Full day bookings (10am-10pm) $550 + tax
Fo
r
gatherings of 10 to 200 people, we offer private, dedicated meeting and gathering space and truly
comfortable triple occupancy chalets at very competitive rates. We have both indoor and outdoor sanctuary
areas that encourage meditation and prayer. Our property caters to all denominations and affiliations and we will
do our very best to fulfill special traditional needs.
For smaller retreats, Chalet 102 has a large lower room with tables and chairs, couch and TV that is
the perfect spot for gathering. Chalet 102 meeting space can hold 25 people.
Planning a retreat here at Pine Mountain Club Chalets Resort can allow you to focus on challenging your groups
to go deeper into their faith. We can provide an amazing, safe and spiritually rich environment for any size group.
Discounted rates are available for January, February and August.
PMCC Resort has hosted:
Couple's Retreats
Women's Retreats
Men's Retreats
Bible Study Group Retreats
Church Staff Retreats
Youth Retreats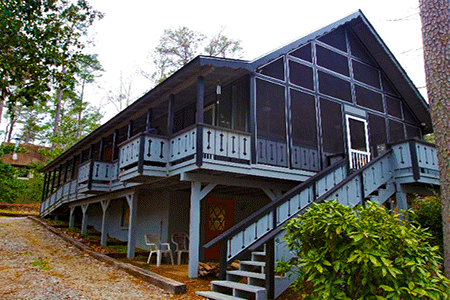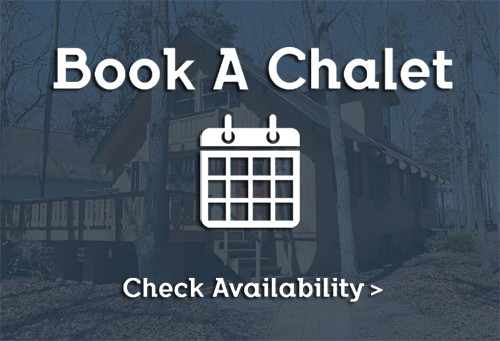 Please contact our Events Manager
for all group inquiries and to schedule your personal tour today!